Earlier today Steve Jobs announced the new iPod Nano will sorts of new features! We here at Vinyl & VILLAINS will give you the chance to weigh the options, and see if the new iPod Nano will lay the Flip Mini to waste, or will the Flip Mini come out on top?
For this article we are going to use the 120 minute Flip Mini.
Besides the 120 minute recording time, it has an 8GB memory with a price tag of $199. It is not designable and is loaded with accessories like a tripod or under water case. It also has software that allows you to upload directly to YouTube.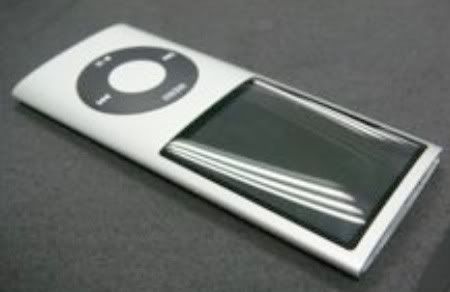 The new iPod Nano that was announced today has a multitude of features that you can access but for our purposes we are going to discuss the video recording feature.
The new iPod Nano can hold up to 16 hours of video with the 16BG Nano. Not only does it have all of that, but it also has 15 different effects that you can use on your videos, as well as the ability to upload it directly to Facebook, YouTube, or MobileMe. The price tag on this piece of equipment is $179
So the question is, what do you choose? Do you count in all of the other features that the new Nano has like an FM Radio, a pedometer, as well as its regular iPod features? Or do you just look at the video part and make your decisions with that.
The choice is yours. Which would YOU choose? Leave your comment below.